Acupuncture works via the body's natural healing systems
By inserting very fine needles into specific points on the skin, acupuncture stimulates the body's own healing responses. It is being increasingly understood in Western medical terms and validated by clinical trials. Scientific evidence, which has been building up for the past 30 years, shows that acupuncture stimulates nerves which send messages to the spinal cord and brain, releasing feel-good chemicals, and stimulating anti-inflammatory and painkilling mechanisms in the body.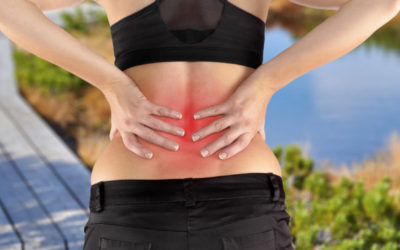 A recent landmark report commissioned by the Agency for Healthcare Research and Quality (AHRQ), a division within the U.S. Department of Health and Human Services (DHHS), found acupuncture to be at or near the top of every category measuring the effectiveness of a...
read more
As a surgery resident, I have long hours on my feet, contort my body into uncomfortable positions in the OR, and sleep on crappy futons in the hopsital – all of these things combined with stress have taken a toll on my neck and back. My issue got so severe one day I was left crying in my bed because I couldn't even move my neck. It wasn't until I found Aurora that I have started to heal; after one session I was back to myself, and regular maintenance appointments have been crucial in my recovery. As a Western-trained doctor I was skeptical at first, but seeing Aurora for acupuncture literally saved my ability to have a physically demanding job. Kristy
If anyone is looking for an AMAZING Acupuncture Practitioner, I highly recommend Lisa Sherman. Lisa is brilliant in her knowledge of how the physical and energetic body systems work. She is a skillful listener and incredibly intuitive. I fully trust that she knows exactly what I need each session to experience the desired results. Lisa makes me feel safe, seen and deeply cared for. Her presence makes me feel so comfortable that I am able to completely relax, allowing me to receive the maximum benefits of the treatment. I started seeing her years ago to help with seasonal allergies. The acupuncture and Chinese herbs she recommended helped relieve the allergy symptoms after a couple visits. I continue to see her regularly for self care maintenance. I love it. She is adaptable and able to help me with whatever needs attention that day. From allergies, to heartbreak to the common cold, she knows the right approach to help you heal anything. Ananda
I've been seeing Aurora for over a year. I was initially referred to her for acupuncture to help with symptoms of Lyme Disease. She was able to provide treatments that not only helped with those symptoms but also helped with several other chronic conditions that I manage. Aurora has a calm presence which is so helpful with my type a fire like personality. I would trust Aurora with any of my family members. Tali
I think of myself as a fairly level headed and pragmatic sort of guy, so when it comes to my aches and pains I usually keep them to myself, chin up and move forward. Did I mention that weight training is one of my pastimes and yoga is not practiced enough? This combination led me to a recent situation that found my left arm hurting from elbow to upper tricep so badly that I considered going to an orthopedic surgeon to see if surgery might be required. Before traveling down that traditional path a friend recommended to give a less traditional method a chance. Long story short, I spent three sessions with Lisa working her cupping and acupuncture technique on my arm and I am totally blown away with the results! I have recommended Lisa and her practice to local people in Asheville and beyond. Jack
More Info
If you'd like to schedule a free 15 minute phone consultation, or ask a question, please fill in the contact form. Be sure to include your phone number. We'll get back to you as soon as we can.
Address:
183 Bartlett St, Suite 110
Asheville, NC 28801
Phone:
(828) 974-2599
Business Hours:
Monday to Friday 9 am – 7 pm
Saturday 9 am – 5 pm